We are the UK Government's independent adviser on sustainable development. Through advocacy, advice and
appraisal, we help put sustainable development at the heart of Government policy
Business and Consumption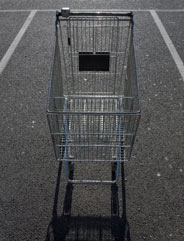 If everyone in the world consumed at the average rate we do in the UK, we would require three planets. Globally we are already 'living beyond our means' despite the fact that a significant proportion of the world receive significantly less than their fair share. Sustainable Consumption and Production (SCP) is about reducing the negative social and environmental impacts that we have as consumers and producers of products and services, and how business, consumers and governments can work together to achieve that shift.
The SDC has advised that government focus on the areas of consumption with the biggest impacts: our homes, how we travel and food.
Key Publications
» Making Sustainable Lives Easier: A Priority for Governments, Business and Society
» Behaviour Change Submission by the Sustainable Development Commission
» Sustainable Lives - What will sustainable lifestyles look like?
» Visioning sustainable retail
» I will if you will - Towards sustainable consumption
» I will if you will - Towards sustainable consumption - A summary