We are the UK Government's independent adviser on sustainable development. Through advocacy, advice and
appraisal, we help put sustainable development at the heart of Government policy
Progress in practice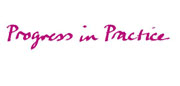 These case studies are examples of good practice, showing how sustainable development can become a reality in the NHS. We have focused on projects and initiatives concerned with food and capital development, but we are interested in hearing about any work in the health sector that contributes to sustainable development. Each one includes contact details and links to further information.
» Addenbrooke's Hospital Travel Plan
Cambridge University Hospitals NHS Foundation Trust has an 'Access to Addenbrooke's' strategy to encourage more sustainable and healthy methods of transport to the hospital. It includes the first ever NHS commissioned and managed public bus service and the Space Programme to encourage
people to leave their cars at home.

» Actions for Community Employment (ACE) – Barts and The London NHS Trust
As part of the Trust's approach to good corporate citizenship, the ACE project provides increased employment opportunities for local residents, generating a more representative workforce across the Trust's three teaching hospitals and contributing to sustainable regeneration in one of the most disadvantaged areas of Britain.

» Antrim Area Hospital Wind Turbine
Antrim Area Hospital is an acute trust of 350 beds in Northern Ireland. It has installed the largest wind turbine at any UK hospital and is on track to save £90,000 a year in energy costs.

» Barts and the London NHS Trust regenerating the local area
Barts and the London NHS Trust used the model to assess their contribution to the local community, economy and environment and that of their preferred private finance initiative (PFI) bidder. It helped to firmly establish good corporate citizenship as an essential element of the Trust's redevelopment and regeneration activities.

» Bedford Hospital Catering
Beford Hospital NHS Trust is promoting sustainable development through its catering, by providing healthy, seasonal meals with organic and fairtrade options.

» Bedminster Family Practice
This GP practice recognises the importance of factors such as active travel and the built environment on the health and well-being of the patients and staff.

» Birmingham Primary Care Shared Services Agency
Estates and Facilities Directorate produced a Sustainable Development Strategy setting out how Birmingham East & North PCT, Heart of Birmingham teaching PCT and South Birmingham PCT will together build sustainability into all areas of primary health care provision for the resident population.

» Bolton's Gathering of Organic Growers
In Bolton, in the North West, the Gathering of Organic Growers initiative encourages healthy eating and exercise and improves access to healthy food, by involving members of the local community in growing fruit and vegetables.

» Bronllys Hospital Solar Energy Project
Bronllys Hospital is the first UK hospital to install solar panels on their roof. This will help to reduce pollution and carbon dioxide emissions, helping to tackle climate change, and save the hospital money.
[Fersiwn Cymraeg]

» Calderdale and Huddersfield NHS Trust Chief Exec and Chairman champion good corporate citizenship
A well-attended workshop confirmed the Trust's commitment to good corporate citizenship, with initiatives under way and many more in the pipeline.

» Cardiff and Vale NHS Trust Environmental Management System
The largest NHS Trust in Wales is working to improve its contribution to good corporate citizenship by reducing its negative environmental impacts through an integrated, and award winning, environmental management system.
[Fersiwn Cymraeg]

» The Chai Centre in Burnley
The Chai Centre in Daneshouse, Burnley is an integrated healthy living and children's centre, promoting sustainable development and healthy lifestyles amongst the local community.

» Cornwall's NHS Food Project
The NHS Trusts in Cornwall are working together to purchase more food from local suppliers and develop more jobs locally.

» Easington PCT and White Lea Farm Health Walks
In Easington, in the North East, the Primary Care Trust, working with the National Trust and Durham County Council, has developed the White Lea Farm Health Walks, which help promote exercise, as well as awareness of the countryside.

» East Sussex Food and Health Partnership
Promoting sustainable local food systems that support improved health and nutrition, for the benefit of consumers, producers and the environment.

» Fruit in Schools in the Yorkshire and Humber region
How the Fruit in Schools initiative in Yorkshire and Humber aims to support regional sustainable farming and food.

» Gloucestershire Hospitals NHS Foundation Trust
Driven by a Good Corporate Citizenship Committee, good practice includes local procurement, sustainable construction and a green transport plan – all clearly communicated to staff and the public via the Trust website.

» The Good Food Project
A project in Lancashire to promote healthier eating and raise awareness, particularly among children, of the relationship between food and the environment.

» Great Western Hospital
Swindon and Marlborough NHS Trust's Private Finance Initiative (PFI) development, with Carillion, incorporated sustainable development thinking throughout the construction process.

» Green Gyms
There are over 50 Green Gyms located across the UK, co-ordinated by BTCV. They help people improve their health by taking part in practical conservation activities.

» Health Activists in Slough
Slough PCT has benefited from a project that is working to raise awareness and help tackle the causes of heart disease in the large South Asian population in Slough. The project provides education and support by training members of the community to run "healthy heart" workshops.

» Implementing Action for Sustainability
An appraisal toolkit to help integrate sustainability into development in the North West region.

» Isle of Man Real Nappy Campaign
Midwife pioneers reusable nappies in NHS maternity units to reduce clinical waste and raise public awareness of the product. Isle of Man government interest-free loans ensure that even the poorest families can afford this more sustainable option.

» LIFT and sustainable development in East Lancashire
In East Lancashire primary care facilities are being redeveloped through LIFT, and the opportunities to contribute to local regeneration are being maximised.

» London Hospital Food Project
A project led by London Food Link, working with the Soil Association, to increase the amount of local and organic food served in four London hospitals.

» Newham University Hospital Gateway Surgical Centre
The 2006 Health Service Journal Good Corporate Citizenship Award winning project to build a sustainable NHS treatment centre that provides maximum benefit, and minimum harm, to the local community, economy and environment.

» NHS London Healthy Urban Development Unit
London's Regional Public Health Group, the London Development Agency and the five London Strategic Health Authorities have collaborated to establish a Healthy Urban Development Unit.

» Norfolk and Norwich University Hospital NHS Trust facilities management focus
As the first Trust to test the good corporate citizenship self-assessment model, Norfolk & Norwich University Hospital NHS Trust's waste management and car share schemes and the procurement of facilities management at Cromer Hospital were exemplified as good corporate citizenship in practice. The model looks set to be a useful tool in the drafting of the new Estates Strategy.

» North Glamorgan NHS Trust's Integrated Sustainability Strategy
Sustainable waste management, energy conservation and community partnerships are key components of the North Glamorgan NHS Trust's award winning integrated sustainability strategy.
[Fersiwn Cymraeg]

» North West NHS Suppliers Bureau
Following a successful pilot involving 21 suppliers and Wirral Hospitals NHS Trust, the North West NHS Suppliers Bureau has been established to offer training to help small enterprises be more successful in securing local NHS contracts.

» Nottingham University Hospitals NHS Trust
Winner of the Good Corporate Citizenship HSJ Award 2007, the Trust were commended for a holistic approach to sustainability coupled with innovative initiatives. NUH is leading the way in Good Corporate
Citizenship.

» Nottingham University Hospitals NHS Trust's Sustainable Catering Project
Nottingham University Hospitals NHS Trust's City Hospital Campus' Sustainable Catering Project is redeveloping their catering to utilise local markets, personnel and seasonal food.

» Nottingham City Primary Care Trust, pioneers in sustainable procurement
As the first PCT to test the model, Nottingham City PCT found it useful. It helped them identify their good practice, including their involvement in a new sustainable procurement hub, and it provided inspiration for future action. Good practice was exemplified by the lunch, provided by a local not for profit organisation and delivered in an electric car!

» Nottingham's Medilink Service
Nottingham University Hospitals (NUH) NHS Trust's new, free bus service runs between its two hospitals, helping to reduce private car journeys, save money and benefit the environment and health.

» Pickering Community Orchard
Part of the Hull and East Riding 5 A DAY programme, this project encourages community activity and healthy eating, by involving residents in establishing and maintaining a fruit orchard.

» Regional partnerships for health and sustainable development in Yorkshire and Humber
An overview of how regional organisations in Yorkshire and Humber are working together, with the NHS, on health and sustainable development.

» Rosie Hospital Energy Awareness Campaign
This campaign challenged staff to come up with ways of saving energy or time, results showing that combining individually small and simple energy-saving measures can have a significant impact on reducing energy consumption.

» Royal Brompton Hospital Food Project
As part of the London Hospital Food Project, the Royal Brompton Hospital has successfully increased the amount of local and organic food served in staff restaurants, retail outlets and wards.

» Safe Routes to Healthcare
Sustrans has coordinated seminars and disseminated information to help NHS Trusts create sustainable travel plans for patients, visitors and staff, that reduce the need for car travel and promote walking, cycling and public transport as healthier and environmentally preferable alternatives.

» School Fruit Tuck Shops in Swansea
Swansea Public Health Team provides support to local primary schools to set up fruit tuck shops to promote healthy eating and establish links with local suppliers and growers, and ties-in with the healthy eating and sustainable development components of the school curriculum.
[Fersiwn Cymraeg]

» South West Strategic Health Authority's cycle to work scheme
Promoting healthier and zero carbon journeys to work, South West SHA rolled out a cycle to work scheme across the region, improving the health of its employees and encouraging trusts to become
good corporate citizens.

» St Bartholomew and The London Hospitals' Private Finance Initiative (PFI) development
A project to explore how a major PFI redevelopment scheme in London can contribute to local regeneration.

» St Georges Healthcare NHS Trust
St Georges have worked hard to reduce their carbon footprint, and have encouraged staff to 'Think Green' with an initiative aimed to raise staff awareness and change behaviour around a wide range of issues.

» Stockport NHS Foundation Trust
As one of the first Foundation Trusts in the country, the principles of Good Corporate Citizenship were adopted early on, and a Board sub–committee established to drive change and ensure that the Trust acts as 'more than a hospital.'

» Stockport NHS Foundation Trust's Cardiology and Surgical Unit
In developing this new facility, Stockport NHS Foundation Trust included health education, local procurement, waste management, training and employment, and community engagement programmes to illustrate how resources can be used to benefit the local economy, community and environment.

» University Hospital Birmingham NHS Foundation Trust
UHB have embraced all six areas of the Good Corporate Citizenship Assessment Model, and found that it makes good business sense and has helped the Trust in achieving its primary goals.

» University Hospitals Coventry and Warwickshire NHS Trust are active about employment
UHCW NHS Trust's excellent training and employment schemes were identified as part of the testing process for the good corporate citizenship assessment model. Testing the model helped the Trust to communicate good practice and to make connections and contacts across departments.

» Warm Homes on Prescription Scheme
Easington Primary Care Trust, in partnership with the District of Easington Council, are providing warmer homes on prescription to people with cold-related ill health problems by making them a priority for home insulation.

» Welsh Health Supplies
Conwy & Denbighshire NHS Trust, North West Wales NHS Trust and North East Wales NHS Trust are pioneering a new supply chain model through working with Welsh Health Supplies to ensure a more collaborative and sustainable approach to meat procurement, initially by sourcing local Welsh beef.
[Fersiwn Cymraeg]

» West Cumberland Hospital
An initiative with the Rural Regeneration Unit to promote the use of local food in West Cumberland Hospital.

» Wythenshawe Forum Health Zone
A LIFT scheme to develop a new 'one-stop shop' health facility in South Manchester, which integrates health and social care with education, employment and leisure facilities.

The above documents have been made available in Adobe Acrobat format for downloading. The Adobe® Acrobat Reader® can be freely downloaded.

Viewers with visual difficulties may find it useful to investigate services provided to improve the accessibility of Acrobat documents - http://access.adobe.com.
NHS Good Corporate Citizenship Assessment Model Case Studies
Derbyshire Mental Health Trust
Gloucestershire Hospitals NHS Trust
Greater Manchester GCC Group
North Tees and Hartlepool NHS Trust
St Georges Healthcare NHS Trust
West Midlands NHS as a Good Corporate Citizen Network